Usually, dragons have some kind of treasure to guard; a nature dragon would have outdoor treasure so let's go on a nature dragon treasure hunt. Crowns are optional.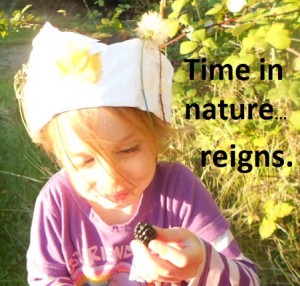 There are so many different kinds of dragons. Some dragons are scary, some are helpful. Often dragons are mean and sometimes they are friendly. For homes, we can find dragons in caves or castles. Dragons can be new, old, sleepy, fiery, big, small, and everything else in between, so there could be nature dragons too, right? Whatever they are, dragons have treasure. Most of the time, we think of treasure as gold, silver, coins, jewels, swords, gems, mysterious keys, and other fabulous items. But there is another kind of precious treasure—Nature. We take nature for granted and don't think of this as treasure. Kids often remind us as they guard a rock or stick. For some nature fun today, we are going to be nature dragons and go on a treasure hunt.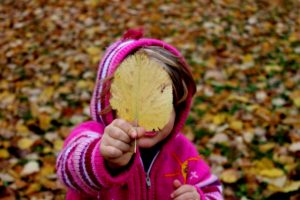 Some obvious nature treasure are rocks, sticks, pine cones, and leaves. Giving kids a list of things to find is certainly an option, like a scavenger hunt. Instead, this time, the kids pretended to be dragons who collected nature treasure and off they went to find some. There was quite a discussion about what things are treasures. As a sort of treasure chest, an egg carton is easy to hold and it has a lid.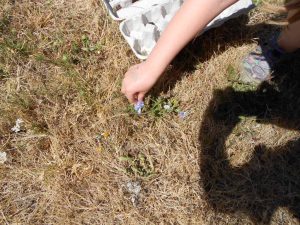 Just like dragons, kids have their own ideas about what is treasure. Some kids bring home rocks in their pockets almost daily. At this time of year, brightly colored fall leaves, the bigger the better appeal to kids. Little Sister found some special rocks, a few big leaves, pine cones, and dried flowers. Sticks are long and pointy like swords.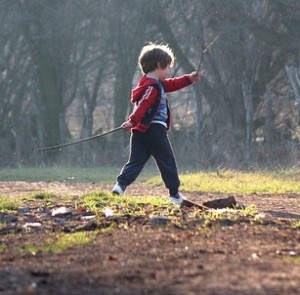 While these items are nature treasure, maybe the most precious one is the time kids spend in nature. For each of them, their connection to nature will be life long and valuable. In the words of Kelly Johnson, "When children are encouraged to attune with nature in ways applicable to their daily life, they become perceptive and sensitive to feeling nature beyond the visual, and can truly connect to and love their world and their place in that world. "
Can a nature dragon treasure hunt be part of your child's day?