While fire power is effective, dragons and kids need social skills. Did you know social skills will influence your child in school and beyond?
Dragons pretty well do what they want, whenever they want. It's easy to understand why they have a lot of enemies and why they don't have many friends. Their behavior means they end up living all alone.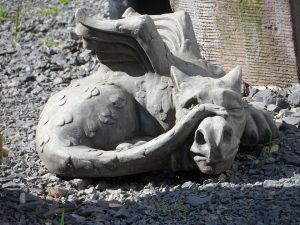 We all live in a social context. For children, learning social skills is quite a challenge. It's so complicated and seems to change depending on the situation. As parents and caregivers, we can support kids as they learn and practice. Some basic social skills include sharing, taking turns polite words, being able to wait, how to be friendly, how to negotiate and how to solve conflicts.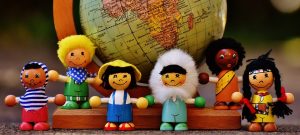 Watching us and following our example is one way children learn. Books and stories are another great resource. In the book, The Knight and The Dragon, by Tomie de Paola, the knight and the dragon have a problem. Usually, they are enemies and in the story the two have several long battles. However, neither one of them win. The dragon burns the knight's armor and the knight hurts the dragon with this weapons. They decide instead of fighting to try a different solution. On the last page, in the picture the dragon and the knight have a partnership and are having a barbecue for everyone else.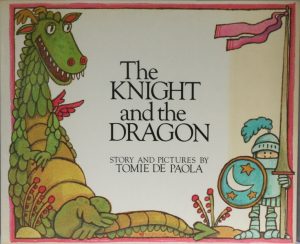 Helping kids with social skills is one of the biggest challenges for those of us who work with kids. We need all the ideas we can get. Two plastic dragons, or a dragon and a dinosaur, can be recruited to act out a problem and find an answer. Use your best dragon voices. A dragon can be lonely and wonder how to be a friend. Your child can tell the dragon what it needs to know and do. Kids often act out scenarios as they try out their version of problems and solutions.
Dragons may not need them, but kids need social skills. What do you do to guide your child?