Helping kids with feelings and fears can be quite a challenge.  Some resources can be their own toys, including dragons, and their activities as we guide them to understand feelings and cope with fears. There are both friendly and fierce-looking dragons.
Dragons are big, scary creatures. While they don't exist in real life, in a way they exist in the mind. Children have powerful imaginations and what they imagine can generate deep feelings. Despite have big teeth and being able to breathe fire, knights often fight with dragons. Knights are brave. When kids are playing with dragons we can ask them if they are afraid of dragons or if they are brave. What does brave feel like?
We can ask kids to show us what scared and brave would look like. As we watch kids, we should be able to see a difference. Usually, they strike poses and are pretty dramatic. This gives us an idea if kids are able to match words to appropriate feelings. There are so many feelings and words to figure out that it's easy to get them confused.
Sometimes, there are situations when we need to ask children if they can be brave, such as letting a doctor look at and touch an injury. It's helpful if we can give them an example, like asking them to be brave like a knight that has to stand up to a scary dragon. Let them know it's okay to still feel scared. Being brave is a way to handle those feelings.
Not only do kids need to learn about their own feelings, but about other people's too. One way to do that is to look at faces. Faces can tell us about other people. Make some silly faces together.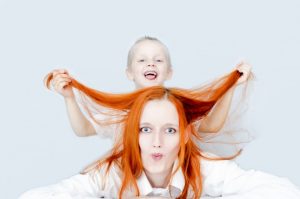 Have you ever asked your child to show you a mad face or a happy face? Those are pretty easy. Check for a sad, worried, surprised, and scared face too. A huge part of communication happens without any words. No wonder we need lots of resources for helping kids with feelings and fears. What kind of dragon or people faces can you make?