Some lucky kids and families get time for winter play. Did your kids get any outside toys? It might be a great day for holiday outside play time. Dress for the weather and head outdoors to try out those skis, skates, sleighs, toboggans, wagons and bikes.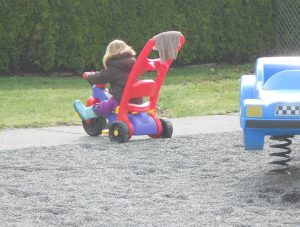 Holiday time plus winter usually means more time indoors, so kids might not be the only ones ready to go outside. Backyards, parks, playgrounds, and hills have room for play. With or without equipment, there will be things to do. Besides sliding, skating, or skiing, kids just like to run around. If there's fresh snow, mark off some paths for playing Fox and Geese, or Santa and reindeer. Follow the Leader is another fun game in the snow. It's also fun in the grass and dirt.
Being outside is great for bodies. Not only do muscles get lots of exercise, immune systems get a boost from the physical activity. Brains get exercise too as kids solve problems, make choices, and fire up imaginations. Kids and grownups release stress and tension and, if there's sun, soak up Vitamin D. Excess energy is sometimes a sign that kids need help in order to relax. Outside has more space than inside to be loud and active.
The feel of the fresh air and vigorous movement can refresh the senses. Even though the colors are grey, brown, and white at this time of year, there's still lots to see. Many birds have gone south, but a few winter ones may be hopping around looking for food. Are there any birds to hear in your area? Noses might smell the wood from fireplaces. Best of all is the taste of hot chocolate after having some holiday outside play time.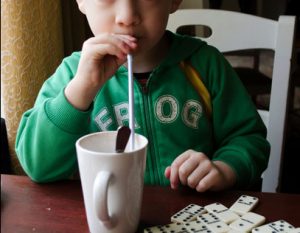 In the northern half of the planet, the hours of daylight are much shorter. Often, when families get home on regular weekdays, it's already dark. Over the holidays, with days at home, there could be more time for playing outside. Will this be your child's play-of-the-day?