We're almost back to regular day routine, but before it gets forgotten, there's one detail. Here are some fun ways kids can say thank you after Christmas.
In the midst of all the excitement, we need to pause and say thank you. Kids are not too young and there's more than one way to express thanks. With a little creativity and imagination, the process can simple, easy, and even fun. Arlene Pellicane at ForTheFamily.org writes, "There's not an arbitrary age when a switch flips and a child can comprehend and express gratitude. However rather early on, around age two or three, you can begin to teach children the concept of sharing and saying thank you. There are many good habits you can teach kids very early on – things like saying thank you to a parent at mealtime or after receiving a gift."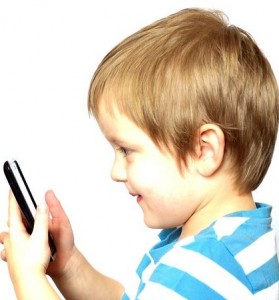 1. Thank-you Call: There are so many choices now. Besides the good ol' land-line, there's cell, Skype, or facetime. You may want to phone ahead and make sure the other person is available. Also, let your child know that soon you will be phoning Grandma, for instance, and talk beforehand about telling her thank you. What does your child like about the present? We all know kids can be embarrassingly honest so what is one nice thing about the gift. Besides saying the words, kids can sing them. Use the tune Frère Jacques:
Thank you, thank you. Thank you, thank you.
For the gift, for the gift.
You were thinking of me, you were thinking of me.
Thanks again, thanks again.
Fortunately, relatives think this is marvelous, cute, and clever. You can make up your own words for the music.
2. Thank-you Note: Not many young kids will be doing the writing, but grownups can be the writer for what kids want to say. You can ask your child a couple of questions to prompt then, like: what was the gift? what can you do with it? what do you like about it? Print their answers and send via snail, email, or text message. If you use paper, kids can add a few letters or scribbles of their own. For email or text, let them find a letter or two of their name, or just randomly type a few letters of the keyboard for their message. It's still precious.
Keys may be able to find with or without help the 1 and 0 keys to make 10. Then, the letter Q. When you put 10 and Q together and say them outloud, it sounds like t'an kyou or thank you. Now, isn't that a great choice for fun ways kids can say thank you after Christmas?
3. Thank you Art: This can be a painting or drawing. Start by suggesting to your child that the giver might like a picture. Ask your child to create a thank you picture and you will write the story for them. It can be about anything.
4. Thank you Photo: Snap a photo or video of your child playing with or wearing the gift and send it to the giver. Photos are so welcome. Even if the person was there when the gift was opened, these are often treasured. Especially for the smiling face of the child.
5. Thank you Treat: A cookie popped into a little bag or wrapped in tissue paper, is an edible way to say thank you. Little fingers can help you stir up a batch of thank you cookies. What a yummy way to express gratitude.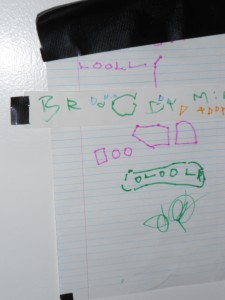 A thank you feels good both to hear and to say. It becomes part of the bond between two people. Are there some other fun ways kids can say thank you after Christmas?