The calendar still says winter so here is another week of January winter play activities for kids. No matter if it's warm or cold where you live, you and your kids can play the Warm or Cold Hide and Find game.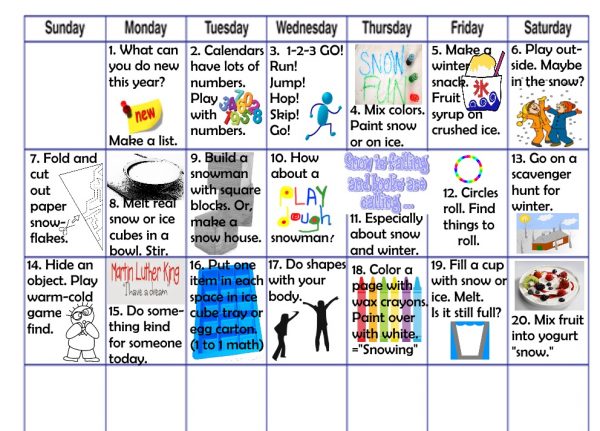 Did you ever play this game? You can't play it by yourself so find a family member or friend to play with you.  It starts when one person hides an object. The other person takes a few steps in one direction. If it's the right direction to find the hidden object the person who hid it says "Warmer." If it's the wrong way to go, the hider says "Colder," and the person who is trying to find the object has to go a different way. The seeker keeps moving according to the warmer or colder clues given by the hider.
This game can be played by two or more people of almost any age. Sometimes, the hider adds even more hints like, "Really warm" or "Burning hot." This signals being very close. Once the object is found, players can switch giving someone else a turn to be the hider.
This game can be played indoors on days when everyone is staying inside the house. On better weather days, play it outside. Enjoy the rest of theJanuary winter play activities for kids.