Emotions have a powerful influence on memory. That may be why our brains have such strong memories about holidays because they are emotional events, both positive and not so positive.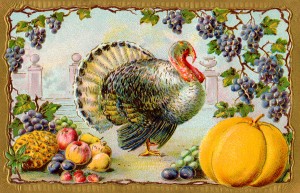 Did you know that your holiday celebrations can help little ones with readiness for kindergarten ? At this age, the roots for healthy emotional growth have already begun growing. Caring, sharing, and celebrating with others all contribute to children's emotional development. These emotions and other feelings, in turn, affect memory.
In kindergarten, there are increased demands on children socially and emotionally simply because they are part of a new group. Helping kids practice in groups of people of various sizes and ages will help them cope later on at school. Enjoy the day celebrating and helping your child with memory and kindergarten readiness. Happy Thanksgiving!!