No matter where in the world you live, there is something magical for kids in the words winter and snow (adults often have an entirely different opinion) and that can encourage some kindergarten readiness fun and learning. One of the best activities is to read books with kids and there are some wonderful ones about winter.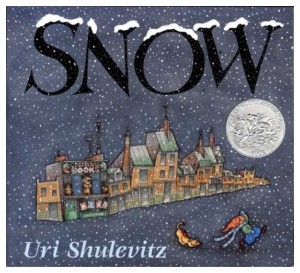 Sharing books with kids may only take a few minutes in a day, but those few minutes create powerful connections and pathways in the brain. For a start, there is the language aspect of books. Just think of how much you use language in a day. Books help build language. A book may not have many words, but there is still lots to talk about as you and your child read.
Books for kids have pictures, and just like words, pictures have meaning. Ask you child what s/he sees in the pictures. Are the people wearing swimsuits? No, they are wearing warm clothes. Why do they need to wear coats? What are they doing? Connecting to the story is part of the process.
As we read stories to kids, they are both listening and watching. These are important skills to practice for learning, and are important for kindergarten readiness.
There are many children's books about winter and snow. Local libraries will have some, not just bookstores. The book Snow by Uri Shulevitz is one of my favorites because the little boy, like so many kids, sees so much promise in just a snowflake. There are some easy rhymes, and counting fun, with 1, 2, 3 snowflakes and more.
Winter weather often limits other activities, so whether your books are about snow or not, it's a great time to curl up and share books with kids. Do you and your child have some favorite winter books?