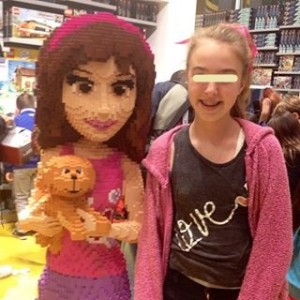 Besides a bin full of learning and fun, thinking skills, kindergarten readiness, and more, Lego and Duplo are great for building memories. Just think for a minute about what you remember building with them. Did you have some favorite creations? Were there some bricks that you were always looking for because there were never enough of them? Who did you most enjoying building with? What crazy things did you do with Lego?
Those few questions should trigger some memories that you have about Lego, but just in case, here's another one. Have you ever stepped on Lego? Do you remember how it feels? My feet curl and twist just thinking about it. How about the sound that bricks make as they smash together when hands tumble them all around looking for particular kinds. Are your ears cringing? Lego memories can be powerful.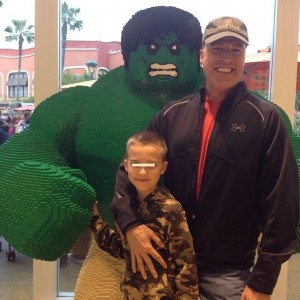 This last month, there have been several blog posts about how Lego and Duplo play encourages different learnings. Thankfully, lots of friends have shared pictures of ways their kids have played. I've saved something awesome for the last day of the month. A friend took his kids to see some amazing Lego creations. These are unforgettable and works of art. I wonder how many bricks are in each one and how many hours it took to build them? Do you think the creators followed detailed plans, or did they just have an idea and figured it out as they went along?
In addition to all the rest, plus great memories, that could be another benefit: the way that Lego can stimulate the mind to ask questions. Or maybe not, since kids ask more than 300 questions a day! But that wondering and seeking information is part of the force of childhood. Lego and Duplo are positive proof of the saying that big–and hulking–things come in small packages. How big is your child on Lego and Duplo play?