The Magic of the Christmas Concert for Kids
One of the big events for children at this time of year is The Concert, The preparing and performing are memorable and magical–most of the time–for kids and families. Kids get to show what they can do and whatever it is, the families watching will clap and beam with pride. No wonder it's magical.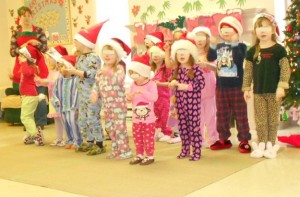 Many preschools and playschools will have some sort of concert for kids. The learning and practicing is exciting, at least at first. On the day or night of the concert, there is such a mix of emotions. Kids are relieved it's finally arrived, and feel nervous about performing but also very special. Their concert is a priority and the whole family is there for them. There will be pictures and videos to record the event.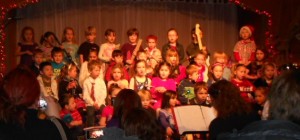 The Christmas concert is a celebration of children's achievement. Learning songs and dances has required effort and concentration. There's a lot to remember. Following so many instructions is not at all easy. Kids have had to figure out some new skills to be part of the group, such as listening to others and coordinating their voices and actions. Sometimes kids have had to adjust the size of personal space to accommodate others. It's not easy to focus attention and not get distracted. Regulating emotions can be a challenge and self-confidence has to stretch.  Kids deserve the recognition and applause!
A concert usually only happens once a year, so it is a big deal and a unique time. Kids will likely have the opportunity each year at Christmas, so it will become part of the season. They may not remember the details from one time to the next, but will remember the feelings and how to do it again. Being part of a concert is a highlight, and do you agree that kids shine like stars?