Ready to roll out the holiday fun? Here are some fruit roll-ups that you can make with kids for a tasty and colorful treat.
July is the first whole month of summer, and it starts with July 1st Canada Day and the July 4th Independence Day in the US. On both sides of the border there will be fireworks, campouts, family, friends, fun, and food. Kids can help make some of the special food too.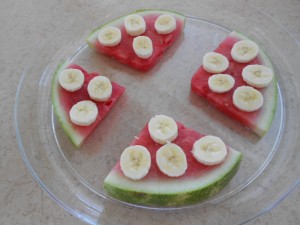 I wasn't sure if we would find a treat that was as easy to make and fun to eat as the watermelon pizza from last year but these fruit roll-ups are another great idea. They are simple, yummy and easy to do.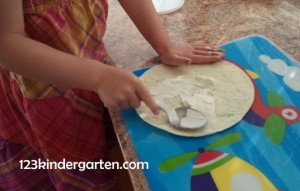 To make, spread some soft cream cheese on a flour tortilla. Next, rinse and drain some raspberries and then sprinkle them on the tortilla. For easier rolling, flatten the berries so they don't roll out. Carefully, roll the tortilla, tucking in the ends.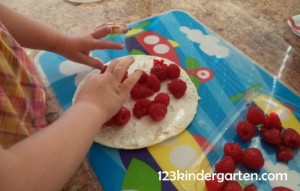 Place on a tray and leave chilled until ready to serve.  To show the red and white for Canada Day, cut the roll-ups in half. This also makes them easier to eat.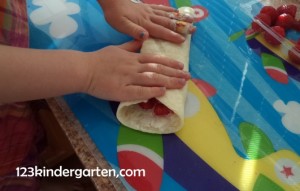 When cooking with kids, there are so many more ingredients than just the ones in the recipe. Sequencing is a higher-order thinking skill and in this recipe, doing the steps in the right order is important. Math is involved. As kids sprinkle on the raspberries, count them together. Do all the roll-ups have the same number, or do some have more? Tortillas are round making them a circle shape.
Children, just like grownups, like to feel that they matter. When we include children in preparing food that others enjoy, they feel valued. By their efforts, they are contributing to taking care of others. These are critical social skills.
You can make these roll-ups now, and then do them again in 3 days. Any guesses as to what will be red, white, and blue?
P.S. Here's the watermelon pizza that was so good.