December is the darkest month of the year, maybe that's why there are celebrations for light. Today's play-of-the-day is a December night activity for kids.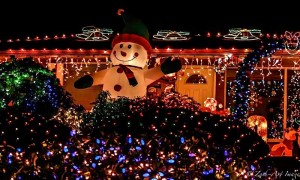 This is the longest night, so a good time to go with kids to see all the lights in your area. You might even be able to do so before supper since it gets dark early. Because most places are considerably colder at this time of year, bundle up with warm coats, hats, and if needed, mittens and scarves. Despite all the lights outside, you may also need a flashlight.  A short walk can be as much fun as a longer drive so, if it's possible, you may want to explore how different your family's neighborhood looks at night. Check out the sky. Are there any stars? What happens to the colors of other things? Evergreen trees don't look green at night. Instead, they are just black. Houses don't have much color either, or clothes for that matter. That's why it's important to wear light-colored clothes at night, to be safe. If it's not too cloudy, you might be able to see the moon. Did you know you can see a dance in the night sky? It's the moon walk.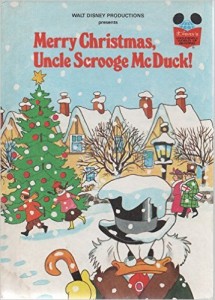 All the lights outside at this time of year are night lights on a pretty big scale. Some displays have thousands of lights and some cities have light parades. While adults will understand the symbolism of light and darkness, for kids, darkness can be scary and they are grateful for light. The well-known story of Rudolph and his shining red nose also uses this theme of light. Once you are back home, you might want to curl up with some hot chocolate and tell some more stories. Ghost stories, like the one about Ebenezer Scrooge (the Disney version is Uncle Scrooge McDuck), happen at this time of year because of the long hours of dark. But don't make yours too scary!
Can you suggest another December night activity for kids?