Could there be a particular reason Father's Day comes along in mid-June? Maybe, it's so we can take dad outside for Fathers Day and spend time in nature.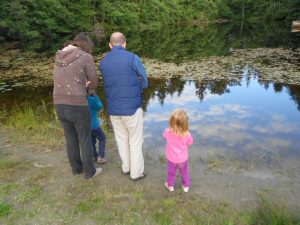 If the weather is cooperating, Father's Day can start with a breakfast picnic outside. Sticky cinnamon buns, breakfast tortilla rollups, and coffee, hot or iced, in a thermos are great menu items. Of course, other meals outdoors are just as much fun. For lunch, pack dad some fresh bread and a choice of fillings. Include a yummy dessert. Besides the picnic cloth and dishes, take a Frisbee or ball for some active fun and play.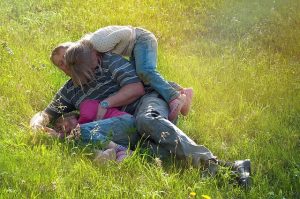 Does dad have a favorite park or outdoor destination? With weekdays pretty busy, a walk or hike can give dads time to unwind. Some communities have trails that are both walk and bike friendly. Any lakes or beaches close by? Sand is great for building castles or for burying dads. Either one takes lots of digging. Instead of throwing Frisbees, dads and kids can toss some rocks in the water. Can anyone in the family beat dad's count for skipping rocks on the water? If the weather is cool and windy, dress for the weather and go fly a kite. Fishing doesn't need sun either and many dads like to fish.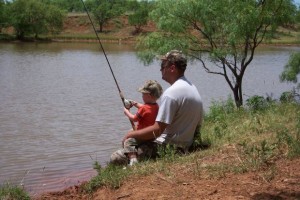 Nature time is a present we can give our dads, wrapped up in blue sky and green grass. It reduces stress and worries and gives energy levels a boost. Other health benefits include lowering pulse rate and blood pressure and increasing calm brain waves. Connecting to nature restores our own nature, helping both children and adults to be more creative and positive.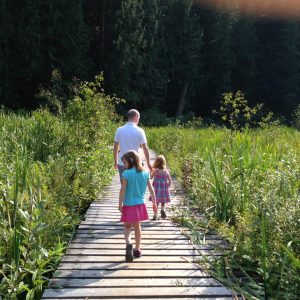 Spending time together in nature is a present for the whole family. Is there a way you can take dad outside for Fathers Day? Happy Father's Day!