We know the importance of exercise for bodies, and it's also important for brains; for some brain fitness, include music play for kids.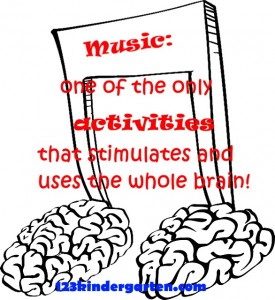 Music stimulates many areas of the brain at the same time. If we could see inside the brain when it's listening to or creating music, we would see an amazing amount of activity and coordination in a number of parts. It can and does enhance learning.
What are some ways to include music play for kids:
The most inexpensive, easiest to access, and available source of music is our own voice. We can sing to kids throughout the day. Granted, some of us worry about the quality of our singing voice, but kids don't just listen with their ears. They listen with their hearts. A loved one's voice echoes in our memories forever. Who do you remember singing to you? Is it a precious memory? Knowing the words for songs isn't necessary. Make up your own to any familiar tune. "This is the way we put on socks, put on socks, put on socks," fits to the tune of Mulberry Bush. We can use whatever words go with our actions at the time.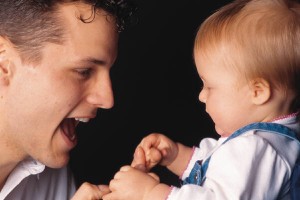 Play some music. Different cultures have different styles but we don't have to be limited to any one kind. Each decade or period seems to have it's own sort of music too. We can include a variety of music from around the clock and the world.
Let kids create music. There are music toys for kids and there are also ordinary everyday items that make sounds. Sometimes, there's a fine line between music and noise. A squeaky door may be an intriguing sound to a child but it may be a terrible one to us.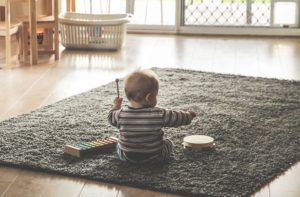 Watching YouTube videos of young children singing along with a favorite song, dancing to the music, or playing with instruments and toys makes anyone smile. We can see how kids are enjoying themselves. More than that, we are helping them to "steal a march," that is to say, helping them gain an advantage. How might you include music play in your child's day?