During a radio interview, an Olympic athlete talked about the value of sports for kids, not it terms of competition but participation. Playing sports is a way to play.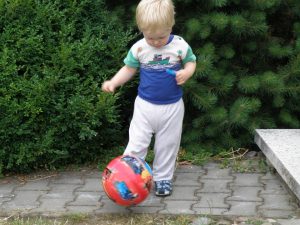 The list of reasons why sports is beneficial for kids is a long one. One of the most obvious is the physical activity. Kids love and need to move. With sports there are so many different ways to be active. Movement activities of all sorts is great for bodies in terms of muscle development and coordination, along with strength and endurance, but they also promote healthy brains. The brain develops connections and pathways along with thinking skills and strategies.
Sports often includes a social aspect. Whether or not kids belong to a team, they become more aware of others. As team members, kids practice watching and listening to others. They learn more about relationships and how to interact.
Self-control and regulating emotions are challenges for all of us, and especially for young children. Coping with frustration, dealing with fears, and handling risk, are only three but think of how much learning that involves. Certainly, they are part of playing sports.
Definitely, sports include fun. Recently, there have been concerns about the high percentage of kids who drop out of organized sports. There have been increased reminders to parents and caregivers to remember that kids play for fun.
What fun sports activities can your child do today? How about kicking and chasing a ball around at the park? Maybe, your child would enjoy some time at the community pool. A pool noodle can double as a field hockey stick to move a beach ball in the backyard. Tag is a fun game with lots of variations. If there isn't space at home for running, there might be a school playground nearby for racing around. A bike ride can happen close to home. Whatever works for you and your family, include some time for sports play.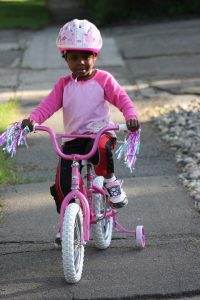 Football player and now coach, Mike Singletary said, "Do you know what my favorite part of the game is? The opportunity to play." Really, isn't that the top reason on the list of the value of sports for kids? The opportunity to play.