Today's play-of-the-day is fun activities for shapes, in particular for circles. What shape are Olympic rings, medals, and planets? They are all circles.
In a way, the highlights of the summer have come full circle, starting with the Juno probe mission to Jupiter, then the Olympics, and now the end of summer holidays. It's the start of another circle with kids going back to school. And the circle goes 'round and 'round.
There are so many fun activities for shapes and ways to play.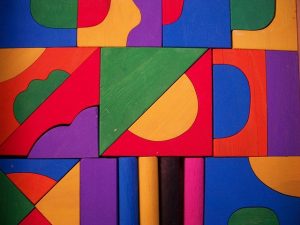 Got play dough? Kids can roll some long snakes with it and form it into shapes. Cookie cutters come in a variety of shapes kids can use to cut some out. Playdough is super easy to cut so kids may like to make flat pancakes and then cut out some shapes.
Flat shape blocks, sometimes called mosaic or marquetry, are another hands-on way to play with shapes.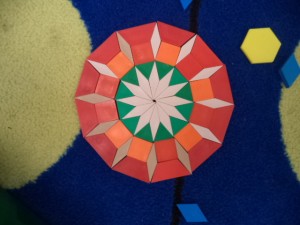 Often, packages of foam shapes are available at dollar stores, either glue on or with peel-off backs. Kids can stick them onto paper or recycle items like tin pie plates, paper picnic plates, empty cereal boxes, or plastic containers.
Wooden or foam blocks may include all the shapes. So far, there are no Lego circle bricks, but there are Lego wheels for creating objects that go.
Pulling a wagon or going for a bike ride around the block is more shape fun. The wheels are circles and the block might be a rectangle.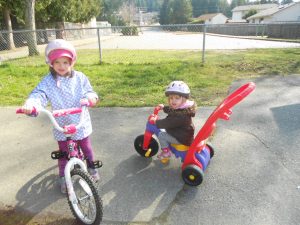 The Olympic rings and medals are circle shapes, but the Games are also about being in shape. For bodies to be in shape, kids need lots of exercise and movement. The playground is great for both finding shapes and staying in shape. Reading and sharing books and stories is great exercise for brains to be in shape. Hearts can stay in shape by doing something friendly and kind for others. How will you and your child shape the day?