Word of the Day is ACKNOWLEDGE
Instead of New Year's resolutions, how about just words for the New Year? Today's word is acknowledge and the post is ways to acknowledge kids.
Jeff A. Johnson from Explorations Early Learning shared another great quote poster this week. It's inspired a whole month of posts using one word for each letter of the alphabet. Each day's post will have both a play and a word-of-the-day. This quote from Janet Lansbury's book Elevating Child Care: A Guide to Respectful Parenting seems so appropriate for starting the New Year.
There's no doubt that kids like attention from parents, caregivers, other adults and any available kids. How often has your child asked, "Look at me. See what I can do." Many times, kids seek attention in words and behaviors that aren't so positive. Acknowledging kids doesn't mean approving or condoning behavior. It means really listening to their words and seeing the emotions on their face and body. As Lansbury says, it's a way to connect. Another way to say it is: acknowledging is the interplay between us and a child. It's certainly a critical part of social and emotional growth and development.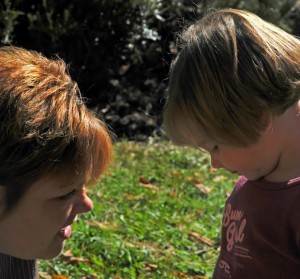 What are some ways to acknowledge kids? One way is to get down to a child's level. All the better to hear. Once the child has poured forth the story, we can say, "I hear what you are saying." We don't have to react. Our next work could be as simple as, "Hmmm." Sometimes, this is what's most needed.
Another possibility is to look at the child intently. We could say, "I see on your face and in your body, you might be feeling sad, angry, upset, scared, excited, impatient, frustrated, bursting with something to say," or whatever it is we notice. If a child seems to have retreated inside, we can invite some interplay by asking, "Can you tell me about that?"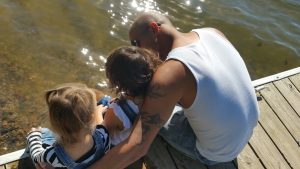 Some children do not like to make eye-contact. They might better respond to hands on shoulders, or a gentle rubbing on their back. A high five or a hug is pretty neat too.
When it comes to acknowledging accomplishments, words like "Good job," or "That's great," do not have the same impact as stating the obvious. When we say, "I see you picked up all the toys," we are also giving the child the message that we are really noticing them, not just the outcome.
Remembering just one word for the day is so much easier that an entire New Year's resolution. What are your thoughts about the word acknowledge?