Star Wars is certainly a people-made phenomenon while real stars are from nature. In order to see stars in nature, we have to wait until night—most of the time. We can even eat stars or, at least, eat around them.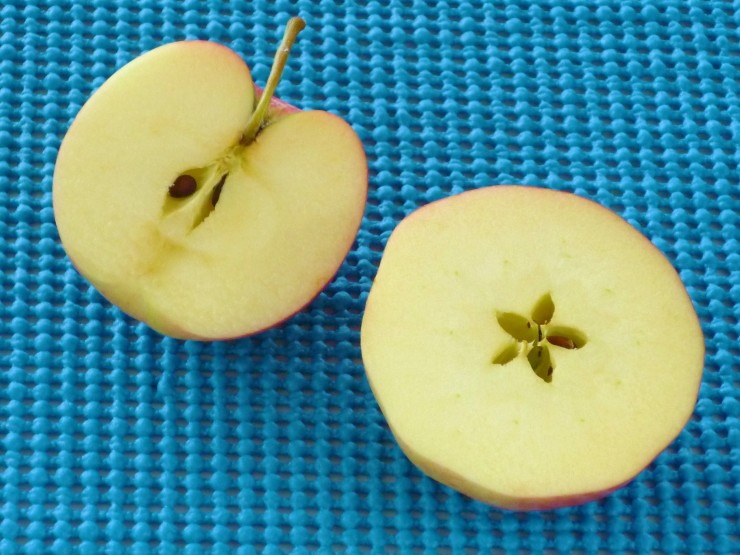 Stars in nature may be as close as your fridge or bowl on the counter. Are there any apples at your house? When we cut an apple in half, starting at the stem and going to blossom, we see the core in the middle. But it looks very different when we cut the apple in half going the other way, that is across the equator. This way the core makes a star! (You may have to shake out a few seeds to better see the star.)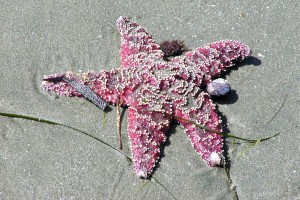 From a star in the sky, to one on the beach, to a star on the table. Nature uses patterns and finding these is a way of encouraging a connection to nature. We often limit our idea of nature to what is happening outside, but we are part of nature, and so is the food we eat. Checking out the star in an apple is another way for kids to think of nature as what's happening up close and personal. Now, kids will look for more stars in nature.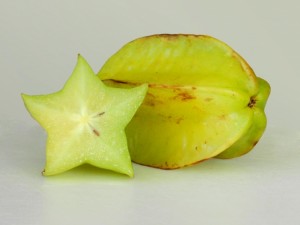 Are there any other things in the fridge that make a star? Although you likely won't discover any, kids will look at what is there in a different way. A carrot is pointy like part of a star, a cauliflower (if you can afford one these days) has little tiny parts that are sort of like stars, and a banana looks more like the moon. Sometimes in the store, there is a piece of fruit called star fruit. Have you ever tried one?To find a star with other foods, we might just have to cut in a star shape, like this sandwich.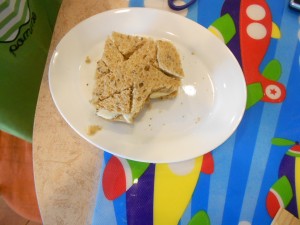 Discovering a star in an apple, isn't a "play-of-the-day" but it has encouraged a connection to nature, used action for problem-solving,  sparked curiosity, and  raised a new question—what else has stars?