For each radio show on Learn and Play with Mrs A, I take notes because I'm learning so much about kids and kindergarten readiness from fascinating guests who are experts in a variety of areas. Each of them is passionate about kids and loves the work, or maybe that's play? Here's a play-of-the-day suggested from our play-of-the-week conversations and a little information about these awesome guests.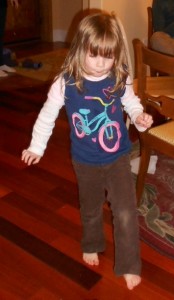 When a recent radio show guest talked about kids and yoga, I shared the story of a young mom who was going out to yoga and her 3-year old daughter asked if she would see Darth Vader. While Yoda won't be there, yoga can be exciting and imaginative for kids. Parent and instructor AJ Aiken shared how yoga can also help kids develop focus, flexibility, balance, confidence, awareness, and other skills, important for kindergarten readiness and beyond.
For a play-of-the-day, try some yoga poses with your child. AJ suggested some great resources, such as the story Daddy is a Pretzel by Baron Baptiste. There are yoga cards, posters, games, dvds, youtube videos and many websites, as well. Here is the link for the podcast on kids and yoga and a 3 minute video with 3 yoga poses, a cat, dog, and lion, complete with stuffies.
AJ Aiken, Kids & Yoga on Learn & Play podcast link