Happy Birthday, Dr. Seuss!
Dr. Seuss books are full of wonderfully wacky words and no matter how wild, there's an underlying message–kids need time to play!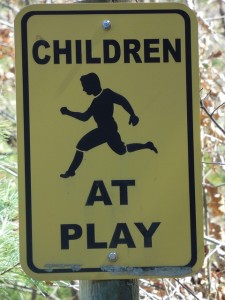 Haven't we all heard that before? After all, this is now the 21st century meaning progress to the max, the mad max! Yet, in his 21st century article, "The Decline of Play and Rise of Children's Mental Disorders" author and expert Peter Gray has a grim warning. He writes, "…if progress is measured in the mental health and happiness of young people, then we have been going backward at least since the early 1950s."
We all know kids need time to play and there are more clubs and activities than ever before so, l like Horton the elephant said. "That doesn't make sense." What's declining for kids is their own play, the kind they make up and think up on their own. Not directed by adults. Not structured in lessons. This kind of play is sometimes called free play, or self-directed play.
Dr. Seuss used many ways that kids play in his books, such as having a parade. The Berenstains' B Book tells the story of a sort of parade on a bicycle. Of course, a whole parade doesn't fit on a bike so there is a tremendous pile up as everyone piles off.
Dressing up is a favorite way to play. Just think what fun kids could have with The 500 Hats of Bartholomew Cousins. Really, only a few is enough and kids find ways to make their own, including a bowl.
As they play, kids love to imagine. Marco kept "his eyelids up" and saw a horse and cart on Mulberrry Street but in his imagination it was a zebra and chariot, or reindeer and sled, or elephant and brass band, and so on.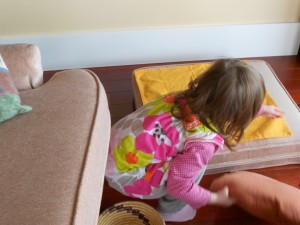 For a play-of-the-day, share a Dr. Seuss book with your child and let your child go play. After we read Horton Hatches the Egg, Big Sister made a nest. Just sitting doesn't sound very playful–that was Mayzie's complaint. To sit on the nest, Big Sister had to make one which first needed a sofa cushion. Each time she sat she added something else, a pillow, a placemat, and more.
Play can be wacky and wild, or quiet and mild, but either way, kids need time to play. How will your child play?